Fall is for Tastemakers at Award-Winning Bars and Eateries on Miami Beach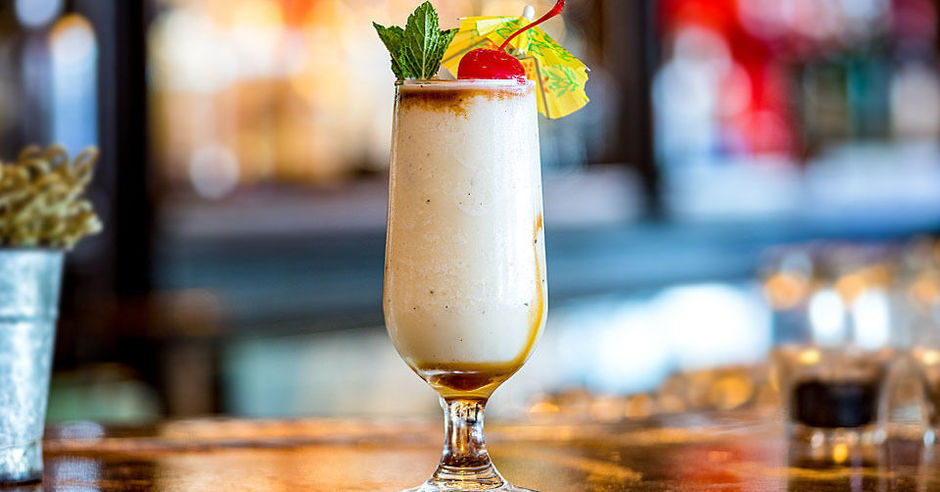 Miami Beach, FL – This fall season, Miami Beach is serving and mixing up some of the world's best cocktails and dishes at destination restaurants and bars worth traveling for. From inspired drinks that are made with freshly-soured ingredients to elegant creations like perfectly prepared tuna tartare, travelers can "sip back" and relax along Miami Beach's stretch of pristine sands.
"Miami Beach is home to a number of restaurants and bars that have been nationally-recognized for their creative inventions, offering our guests world-class tasting experiences," says Steve Adkins, Chairman of the Miami Beach Visitor and Convention Authority (MBVCA). "Travelers can taste the flavors of the world all from the comfort and luxury of Miami Beach, a city truly like no other place in the world."
Tastemakers can head to a selection of destinations on Miami Beach to experience award-winning cocktails and variety of culinary creations including:
A Signature Pina Colada by Sweet Liberty: Recently recognized by Forbes as one of the World's Best Bars of 2018, Sweet Liberty offers guests world-class cocktails and a sophisticated, creative menu featuring American cuisine. Their undisputed best, fresh, and locally sourced "Our Pina Colada" contains their inhouse bar's 3 rum blend, pineapple, coconut cream, Jamaican coffee beans, and a Pedro Jimenez float.
Gin and Collins: Located at the AC Hotel Miami Beach, Gin and Collins is an intimate and laid-back bar that reflects their Spanish roots and drinks with inspiration from around the world. Gin and Collins' signature drink, the AGGT, is served with the special tonic and Bombay East sapphire plus an orange peel and a refreshing lime wheel. The food menu features handcrafted small bites like roasted shrimp and tomato with garlic aioli, warm kale and bacon dip, and merguez sausage with spiced lentils.
Lunch at Gianni's at The Villa Casa Casuarina: Dining at Gianni's is a must for anyone seeking an indulgent and first-class experience on Miami Beach. The new modern Italian lunch menu, featuring fresh pairings like tuna tartare and lemon sorbet, bring a once-in-a-lifetime tasting experience to one of the world's most famous former private homes.
Travelers can look to Miami Beach all year long and stay up-to-date on the latest restaurant and bar openings by downloading the Miami Beach Information App at www.miamibeachapi.com/app/.
---
About Miami Beach Visitor & Convention Authority
The MBVCA is a seven member authority, appointed by the City of Miami Beach Commission, with the goal of encouraging, developing and promoting the image of Miami Beach locally, nationally and internationally as a vibrant community and superb tourist destination. To this end, the MBVCA strategically focuses its funding investments in a balanced manner, fostering outstanding existing programs, stimulating new activities, and encouraging partnerships. The MBVCA is committed to a careful, long-term plan for allocation of resources to build the uniqueness of Miami Beach as ones of the world's greatest communities and tourism destinations.